Ogilvy Paris launches Influence Impact ScOre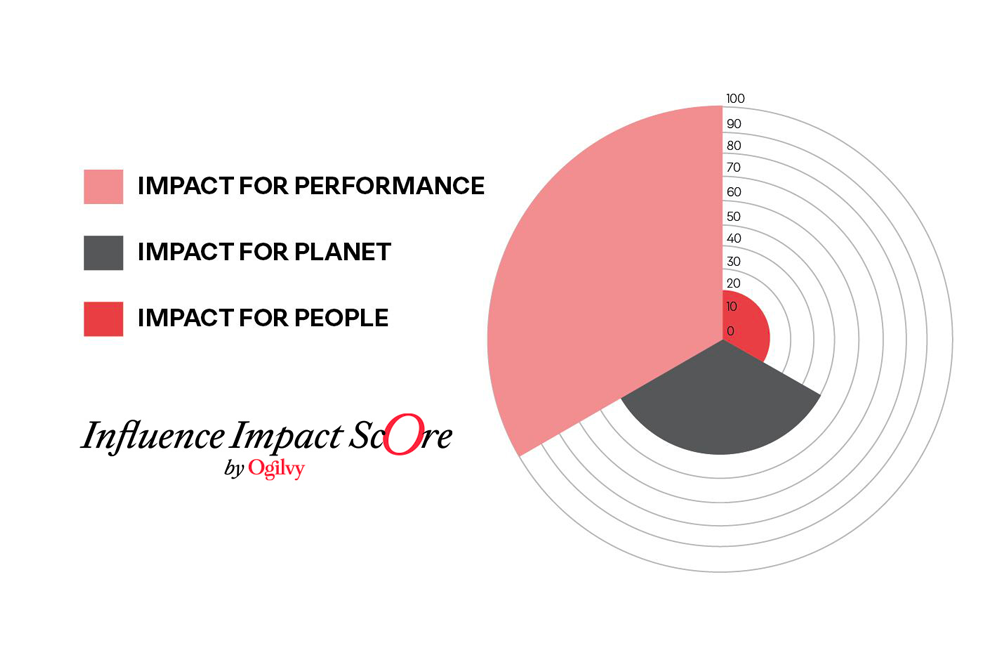 Ogilvy Paris launches the first selection method that takes into account the positive impact of creators: the Influence Impact ScOre. A proprietary scoring system to help brands go one step further in their responsible influence. 
In 2023, responsible influence is no longer a trend: it becomes mandatory for creators themselves and their representatives, brands, agencies and networking platforms. From the growing involvement of some content creators to the pressure of communities regarding the environmental consequences of their activity, 2022 was a real turning point in the collective awareness. And the scams unveiled last summer have finally put the subject on the public square, drawing the attention of legislators to the need to regulate the profession. "The Ministry of the Economy is currently working with the main players in the sector on this issue, but 2023 will see a review of what constitutes good and less good practices. As a leading network on the subject, we have decided to adapt our approach accordingly and even go further in the reflection for our clients committed to the subject" adds Pierre-Hubert Meilhac, Vice President of Ogilvy Paris and Director of Ogilvy PR expertise.
Based on this observation and in line with its positioning as an agency focused on positive impact, Ogilvy Paris has therefore created Influence Impact scOre, a unique method for measuring the responsibility of influencers and content creators. In concrete terms, the scoring tool explores 3 dimensions, each linked to the pillars of impact as defined by Ogilvy: Performance, People and Planet. For each of the pillars, it evaluates the level of commitment or maturity of the selected creator. Community empowerment, responsible consumption, and environmental commitment are all part of the range of items evaluated to arrive at an overall rating, the Influence Impact ScOre.
"By crossing the 3P's of impact - Performance, People, Planet - with the values of transparency, empowerment and responsibility, we have created a totally new scoring method that quantifies the positive impact of the creator. Used alone or in addition to traditional performance indicators, this Impact scOre defines a footprint for each creator and thus allows brands and companies to consider targeting and then the relationship with creators in a different light, that of the convergence of values," explains Claire Mariat, Deputy Director of PR & Influence at Ogilvy Paris.
Ogilvy PR houses the network's Influence expertise, with specialists in each of its offices, serving local clients or working on multi-market campaigns. Ogilvy PR has been the most awarded agency at the Influencer Marketing Awards for the past two years, and the Paris office won Gold in 2022 in the "Automotive" category for the Ford Vanlife campaign. Ogilvy Paris was the only French agency to win an award at this year's event.
Interested in bigger, bolder ideas? Sign up for our newsletter for more insights on how brands can make an impact on the world.
Share