Emmanuel Ferry describes the new Ogilvy Paris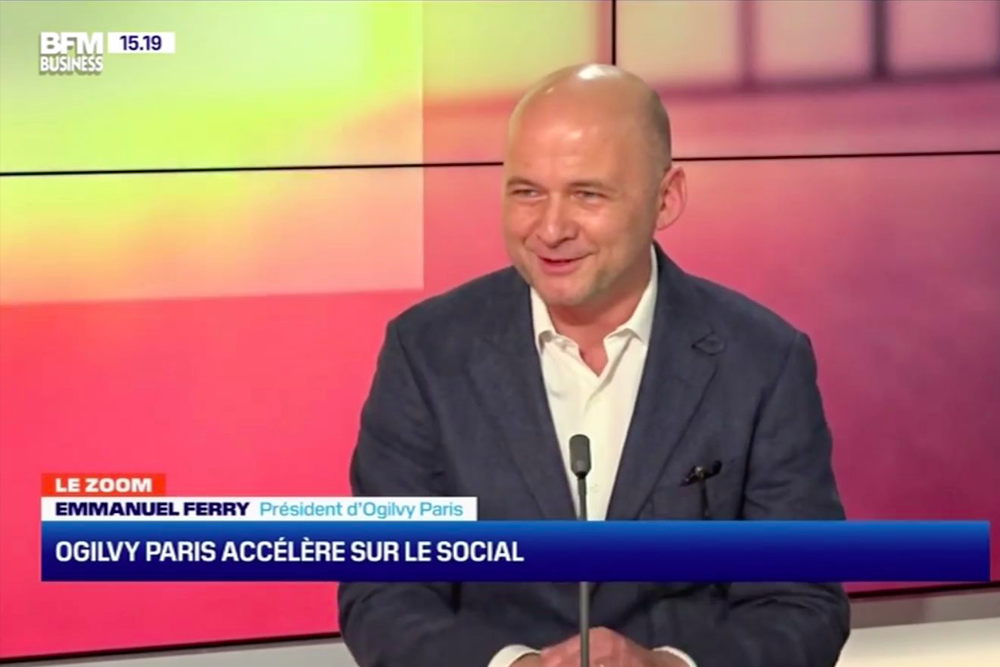 "Avec 219M d'utilisateurs actifs en France, le Social est un observatoire de masse des consommateurs qui nous permet d'affiner nos stratégies et répondre toujours plus au marketing moderne de nos clients".

Watch the interview with Emmanuel Ferry from 18min.
Source : https://www.bfmtv.com/
Interested in bigger, bolder ideas? Sign up for our newsletter for more insights on how brands can make an impact on the world.
Share