The age of the super reality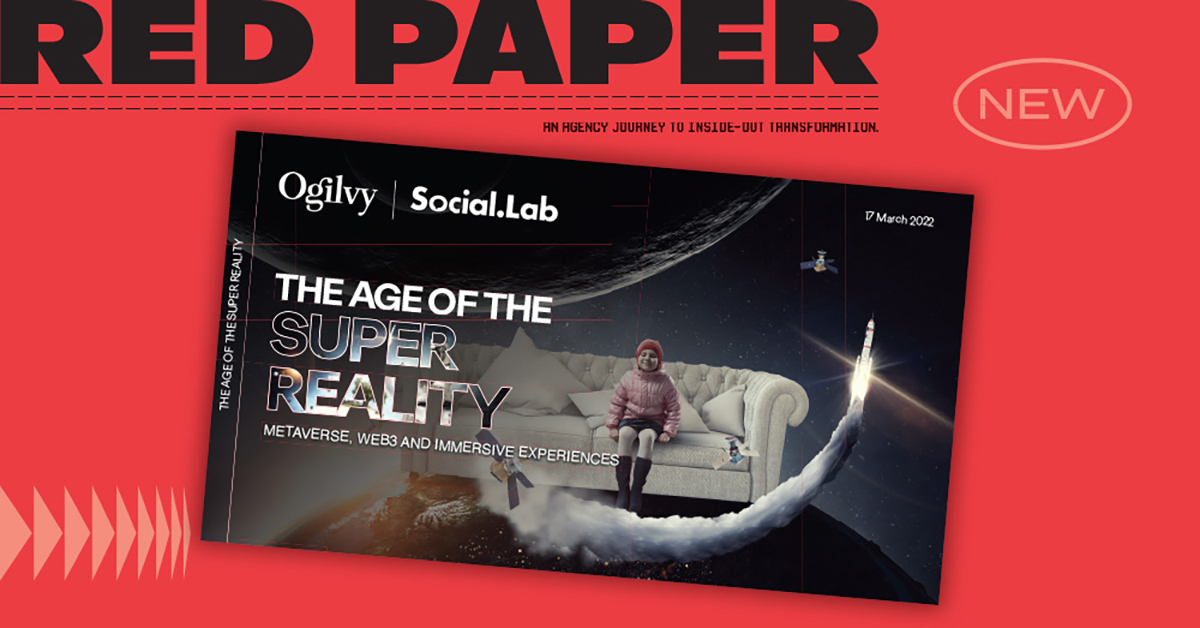 "The Age of the Super Reality" explores the concept of the metaverse, Web3, and immersive experiences. It discusses the potential of super realities and their impact on brands and customers.
This paper highlights various terms related to the metaverse, such as NFTs, augmented reality (AR), virtual reality (VR), and browser-based worlds. It refers to the increasing search trends for the term "metaverse" and its alignment with the hype curve model.
The following paper outlines different types of metaverses, including centralized, decentralized, bespoke, and lab metaverses. It emphasizes the importance of addressing unmet needs in real life (IRL) within the metaverse environment and provides case studies illustrating purposeful impact in both real-world and in-game experiences.
We have also touched upon challenges and burning platforms for brands, as well as the inclusivity and societal impact of the metaverse. Finally, we conclude with suggestions for experiencing the metaverse and outline a meta-sprint framework for brand exploration and development.
Interested in bigger, bolder ideas? Sign up for our newsletter for more insights on how brands can make an impact on the world.
Share