Diversity, equity and inclusion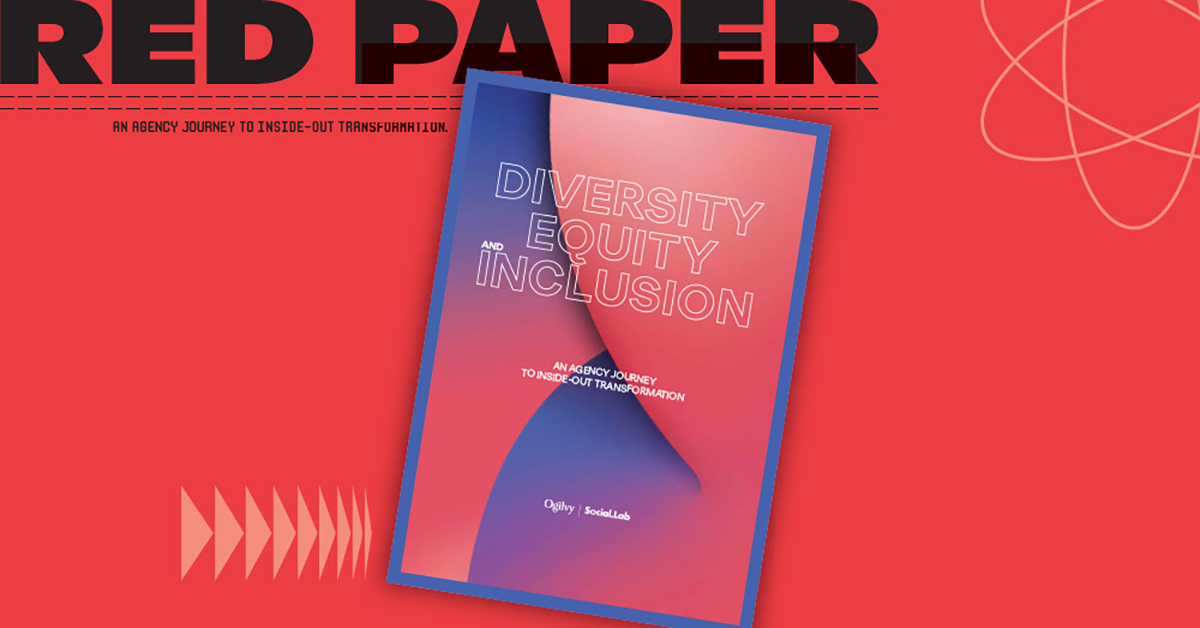 This paper discusses the importance of diversity, equity, and inclusion (DEI) in creative agencies and the advertising industry. It highlights the lack of representation and inclusion within agencies and the need for action to create a more equitable society.
Initiatives at Ogilvy Social.Lab include diversifying the talent pipeline, improving staff diversity, implementing inclusive workplace policies, conducting annual equal pay analysis, and accelerating women in leadership.
The agency also focuses on fostering an inclusive culture through a DEI staff working group, staff training on ethics and unconscious bias, and open communication platforms. In our work, we aim to educate staff on incorporating DEI, produce progressive campaigns, and develop approaches to help clients communicate their DEI initiatives.
What you're about to read emphasizes the ongoing nature of the DEI journey and we invite industry colleagues to join this movement.
Interested in bigger, bolder ideas? Sign up for our newsletter for more insights on how brands can make an impact on the world.
Share