Ogilvy Named Global Creative Network of the Year by Campaign For Second Consecutive Year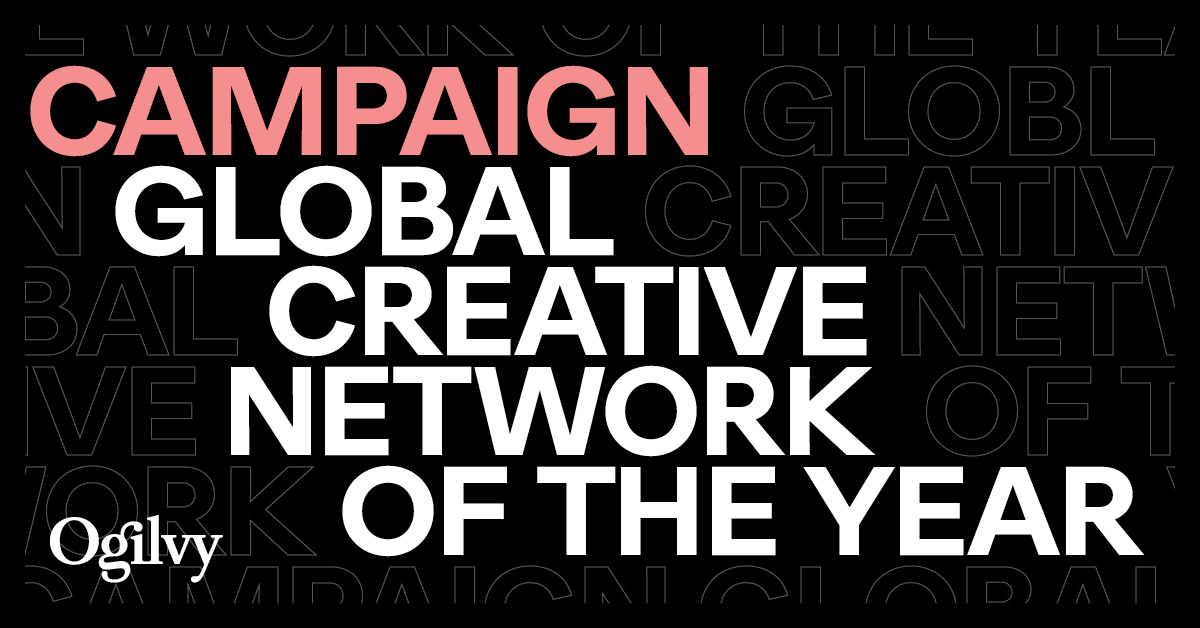 For the second consecutive year, Campaign has named Ogilvy as the Creative Agency Global Network of the year.
On Ogilvy's successful year, Campaign wrote: "'Borderless creativity' has enabled Ogilvy to expand its relationships with existing clients, and attract new accounts with brands including Audi, PetSmart, FedEx, and Lowes. It picked up Verizon's B2B business, while SC Johnson chose to consolidate its creative globally with Ogilvy. Judges were impressed by Ogilvy's "great culture and thought leadership, excellent business performance and talent management metrics."
In addition to being named Global Network of the Year, Ogilvy's Chief Growth Officer Philip Heimann was honored with the Agency Growth Leader of the Year award. "Indeed, Heimann has built a reputation as one of Ogilvy's most effective growth leaders, creating and nurturing transformational partnerships with some of the world's most admired brands, and establishing himself as a trusted advisor," Campaign wrote. They also cited Heimann's instrumental role in expanding Ogilvy's remit with The Coca-Cola Company, in addition to the Verizon win and SC Johnson consolidation.
Campaign's Agency of the Year awards are judged by an external panel of brand marketers and industry leaders from across the globe.
Interested in bigger, bolder ideas? Sign up for our newsletter for more insights on how brands can make an impact on the world.
Share