Outstanding choice? Absolutely!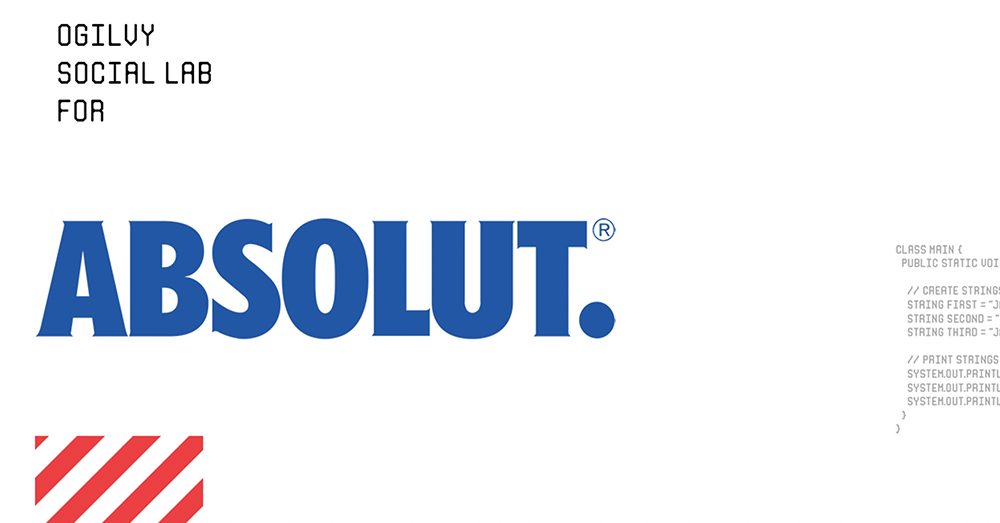 Ogilvy Social.Lab and Social.Lab South Africa will team up to develop the social strategy and content for premium vodka brand Absolut. Absolut's choice puts the two on the map as a global partner in social media communications. 
The brief was simple: Absolut, the brand that exudes art, culture and nightlife, wanted to elevate its iconic status while maintaining cultural relevance. It was looking for a strong social narrative and for a partner who could bring coherence to all social media communications on a global level.  
Ogilvy Social.Lab and Social.Lab South Africa will continue to build on 'Born to Mix', a strategy developed by Ogilvy New York that traces back to Absolut's roots and goes far beyond cocktails. Because Absolut mixes cultures, brings people together and bridges differences. It is vibrating, surprising and inspiring. Soon you will rediscover that on all your social channels. Ready for a new love? 
Interested in bigger, bolder ideas? Sign up for our newsletter for more insights on how brands can make an impact on the world.
Share