Ogilvy Named to Fast Company's Annual List of the World's Most Innovative Companies for 2023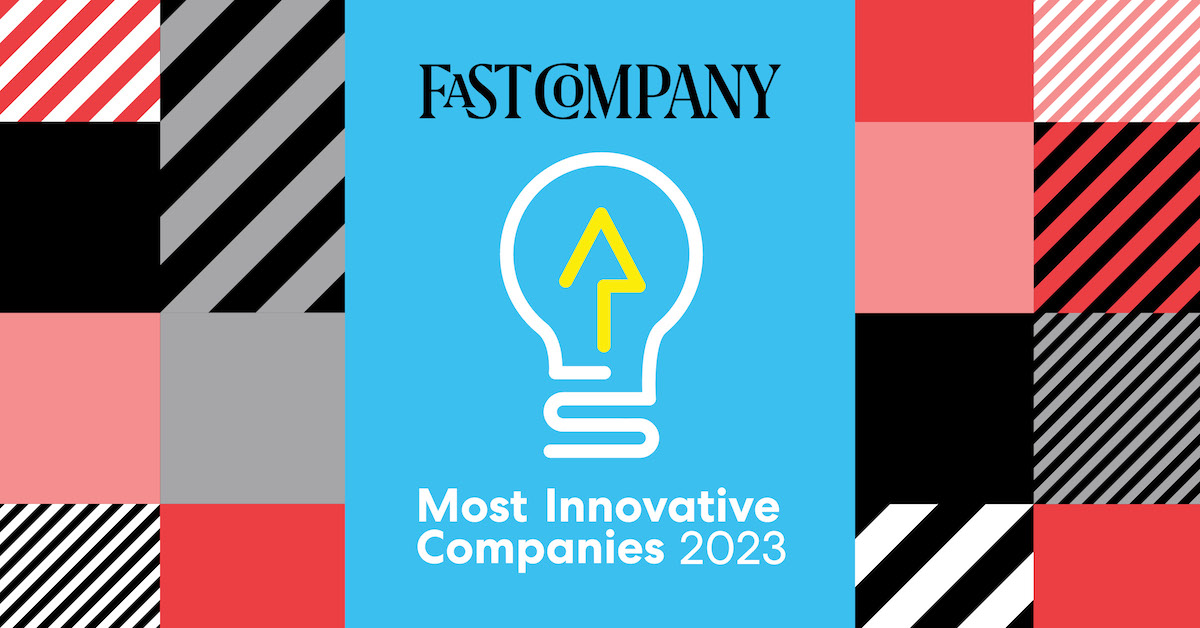 NEW YORK, NY — MARCH 2, 2023 — Fast Company named Ogilvy to its prestigious list of the World's Most Innovative Companies for 2023. This year's annual list highlights the businesses at the forefront of their respective industries, paving the way for the innovations of tomorrow. These companies are setting the standard with some of the greatest accomplishments of the modern world. In addition to the World's 50 Most Innovative Companies, 540 organizations are recognized across 54 sectors and regions. 
Devika Bulchandani, Global CEO of Ogilvy, and Liz Taylor, Global Chief Creative Officer, said: "Our inclusion on Fast Company's list of the World's Most Innovative Companies is a testament to Ogilvy's belief that data, technology, and emerging tools like AI can be the ultimate enablers of modern creativity and drivers of brand impact. This recognition is for all the people around our global network whose innovations and big ideas continue to make a difference for our clients and their businesses."
Ogilvy earned its place on this year's list due to its success driving impact for some of the world's largest brands through boundary-breaking, culture-shifting, and innovative creativity. Across India, small local merchants and businesses were hurt badly by the pandemic. Through an innovative, positive use of AI, "Shah Rukh Khan-My-Ad" for Cadbury made it possible for the biggest movie star in the world to become an ambassador for thousands of local shops. The campaign used machine learning to learn and re-create the famous actor's face and voice. With the lifelike re-creation completed, the team could create thousands of ads for small stores all around the country, with Shah Rukh Khan urging the audience to shop at a myriad of locations. The campaign then utilized geolocation data to map the advertisements so that the audience would receive the ads for their local stores. 
"Toxic Influence" for Dove used AI and facial mapping technology in an impactful way. The toxic beauty advice littering young girls' social media feeds was presented as though it was advice coming from their own mothers, providing a shocking realization to both the daughter and the parent. The campaign ultimately provides resources for young girls to detoxify their social feeds. Watch here. To bring the brand into the crowded market of New York City, Ogilvy and Citizens Bank came together to create "The Living Portrait of NYC," a truly one-of-a-kind multimedia, data-driven experience that gave people an immersive look at everything that is uniquely New York. To extend the saga of the iconic Vermeer painting "The Milkmaid", Nestlé La Laitiere launched the first piece of advertising using the AI tool DALL-E Outpainting. The new image expands the original scene and creates new imagery while keeping the original masterpiece's look and feel, telling a story of how pleasurable it is to take time. Innovation isn't just about using technology, it can be about upending technology, too. With "Burger Glitch,"  the brand and DAVID São Paulo took advantage of something gamers hate—glitches—and embraced it, turning glitches into a surprising opportunity for gamers to score some free Burger King.
The World's Most Innovative Companies is Fast Company's signature franchise and one of its most highly anticipated editorial efforts of the year. It provides a firsthand look at the inspiring and innovative efforts of companies across all sectors of the economy. Fast Company's editors and writers sought out the companies making the biggest strides around the globe. They also judged nominations received through their application process.
Fast Company editor-in-chief Brendan Vaughan: "What a strange and thrilling year it has been to honor this year's Most Innovative Companies. This year's list compiles some of the most cutting-edge groundbreakers who are changing our world every single day, from legacy organizations like McDonald's to upstarts like MrBeast and institutions such as NASA. Everyone on this list does something completely, uniquely different, yet, they all have one thing in common: innovation."
Fast Company's Most Innovative Companies issue (March/April 2023) is available online here, as well as in-app form via iTunes, and on newsstands beginning March 14. The hashtag is #FCMostInnovative.
About Ogilvy 
Ogilvy inspires brands and people to impact the world. We have been creating iconic, culture-changing, value-driving ideas for clients since David Ogilvy founded the company in 1948. We continue building on that rich legacy through our borderless creativity—operating, innovating, and creating at the intersection of talent and capabilities. Our experts in Advertising, Experience, Public Relations, Health, and Consulting work fluidly across 131 offices in 93 countries to bring forth world-class creative solutions for our clients. Ogilvy is a WPP company (NYSE: WPP). For more information, visit Ogilvy.com, and follow us on  LinkedIn, Twitter, Instagram, and Facebook.  
Media Contacts: David Ford / david.ford@ogilvy.com   
# # #  
Interested in bigger, bolder ideas? Sign up for our newsletter for more insights on how brands can make an impact on the world.
Share