Sustainability and Social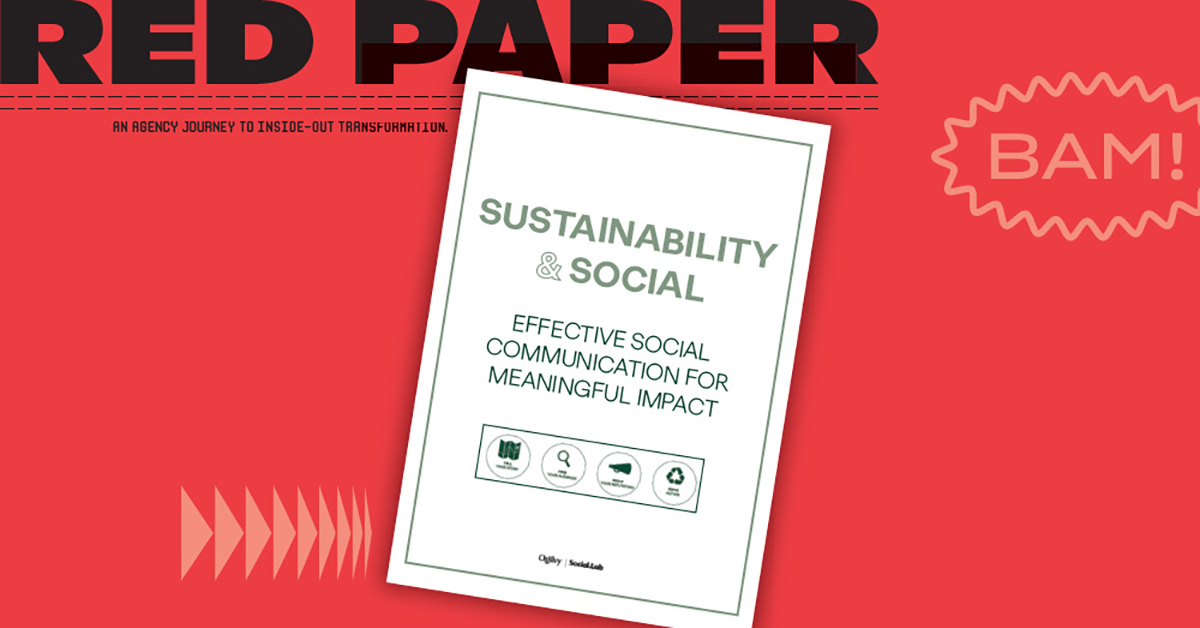 Sustainability is a growing concern for consumers, and social media provides an effective platform for brands to communicate their sustainability efforts.
This paper explores how a sophisticated social strategy can deliver dynamic and interactive sustainability communication that addresses evolving consumer concerns. Consumers seek practical information and better transparency from brands regarding sustainability.
Brands can leverage social media to convey genuine efforts and connect with receptive audiences. Sustainability storytelling should be authentic, reflecting company values and culture and the Social Sustainability Toolbox offers tactics such as milestones, transparent storytelling, collaborations, and lifestyle content to engage audiences.
Targeted social communication can influence behavior change and guide consumers towards sustainable choices, so building a sustainable reputation requires careful consideration of reputation management and influencer strategies. Social media enables ongoing dialogue and real-time responsiveness to consumer needs.
By combining sustainable business strategy, creative thinking, and dynamic social execution, brands can achieve impactful and authentic sustainability communication.
Interested in bigger, bolder ideas? Sign up for our newsletter for more insights on how brands can make an impact on the world.
Share