Ogilvy awarded Agency of the Year and bronze for #MixForBoobs at the Euro Effie Awards Significant contribution by Ogilvy Social.Lab to 2 awards from Ogilvy Germany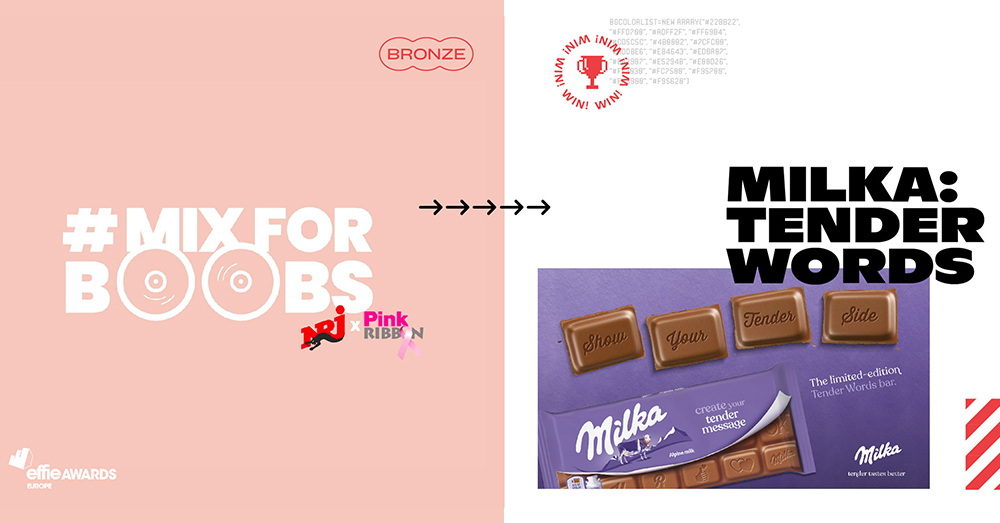 Ogilvy awarded Agency of the Year and bronze for #MixForBoobs at the Euro Effie Awards Significant contribution by Ogilvy Social.Lab to 2 awards from Ogilvy Germany 
Last night, Ogilvy won the Agency of the Year award at the Effie Awards Europe 2022. #MixForBoobs, the campaign by Ogilvy Social.Lab for NRJ Belgium and Pink Ribbon Belgium, was awarded bronze. The agency also contributed to two winning campaigns by Ogilvy Germany for Milka. 
Brussels, December 1st, 2022 - The Euro Effie Awards 2022, an award show that has been recognizing the most effective marketing ideas in Europe since 1996, has named Ogilvy as the Agency of the Year. This achievement is proof that boundless creativity can make an impact and deliver groundbreaking work that resonates with audiences worldwide. 
In Belgium, Ogilvy Social.Lab won with #MixForBoobs, an educational campaign for NRJ Belgium and Pink Ribbon Belgium to teach women the essential self-examination movements and recognize the nine warning signs of breast cancer. The campaign is based on a simple, yet previously unknown fact: the scratching techniques DJs use to mix vinyl records are identical to the self-examination movements that all women should know to detect breast cancer. 
The idea of using techniques from the music industry in a playful way to raise awareness among a young audience about breast self-examination through social media and influencers has proven effective and has already been awarded multiple prizes this year, including now a bronze Effie in the category Positive Change Europe: Social Good – Non-profit. 

In addition, Ogilvy Social.Lab also contributed to two campaigns by Ogilvy Germany for Milka. "Tender tastes better," a heartwarming awareness campaign, won a silver award in the Fast-moving Consumer Goods category thanks to its well-thought-out strategy and impressive results. Also, "Tender Words" received recognition and won a gold Effie in the Media Strategy & Idea category. With this campaign, Milka transformed its iconic chocolate bar into a means to spread empathy. The market for chocolate bars reached new heights during the COVID-19 pandemic. However, as those effects began to subside, Milka defied the market by reversing a decline in market share through an innovative media strategy centered around empathy. Milka reaffirmed its unique positioning as the most tender chocolate, reconnected with its growing Millennial audience, and allowed them to experience the power of empathy through small daily acts of tenderness. 
"Our achievements for Milka are representative of how we create engagement at scale through our boundless creativity. It demonstrates true collaboration, both within the Ogilvy network, combining expertise from Ogilvy and INGO offices across Europe, and within WPP, by working together with sister agency Wavemaker," said Jakub Hodbod, Global Head of Strategy at Ogilvy Social.Lab.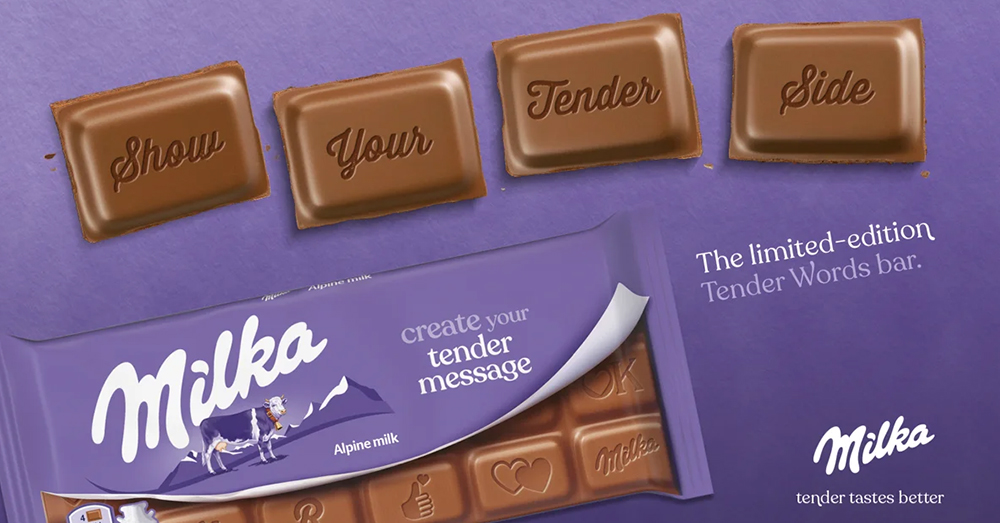 Interested in bigger, bolder ideas? Sign up for our newsletter for more insights on how brands can make an impact on the world.
Share