The Monkeys, The Movies, and Mum: Storytelling Our Way to Sustainable Development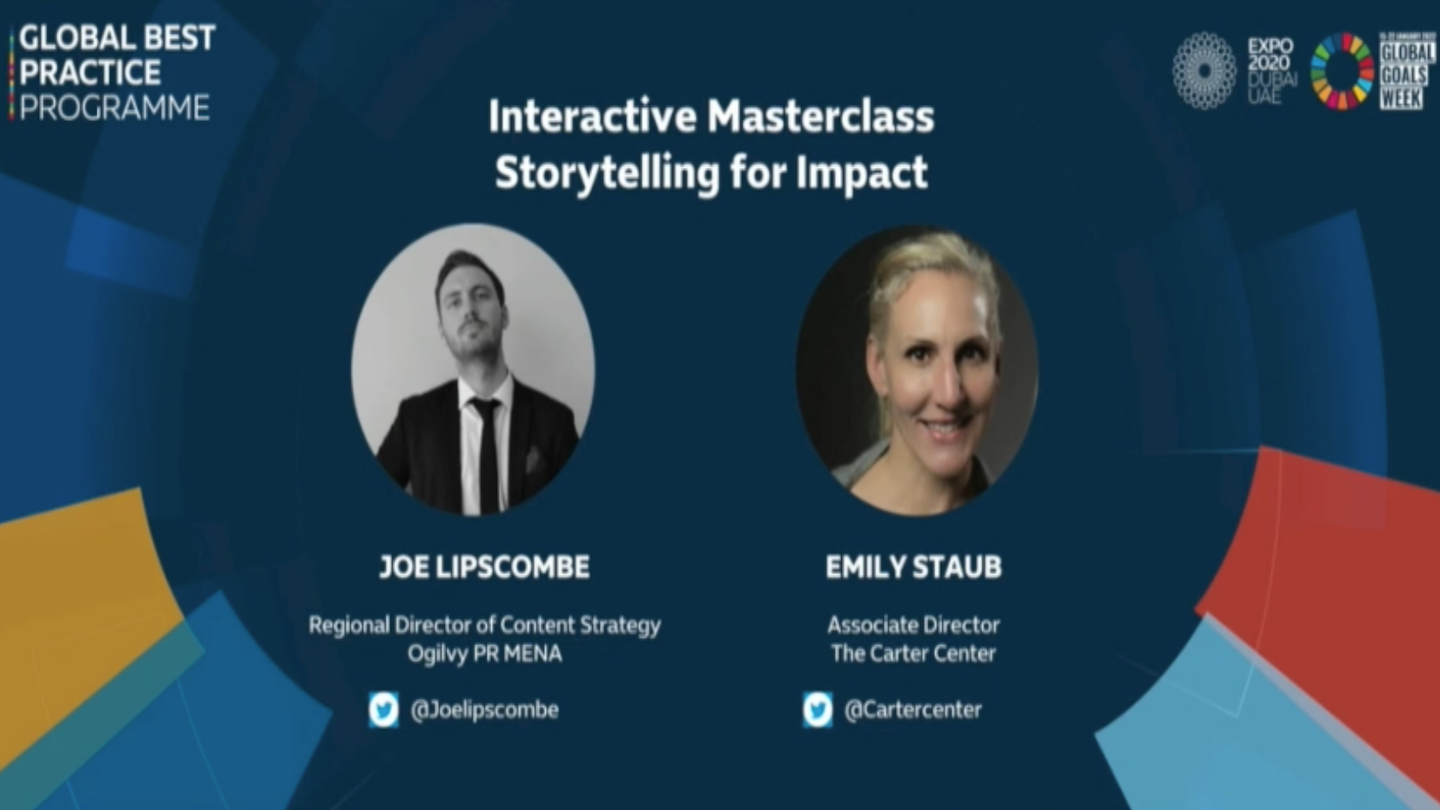 This year's UN Global Goals Week was hosted outside the US for the first time in its history, broadcasting live from Expo 2020 Dubai. As part of the Programme for People and Planet, which is dedicated to supporting the Sustainable Development Goals, Ogilvy was invited to talk about the power of storytelling. From refugee camps in Jordan, to the Titanic, to the inner workings of our minds and back again, Joe Lipscombe, Regional Director of Content Strategy for Ogilvy PR MENA took audiences on a journey to demonstrate how utilizing the evolutionary function of storytelling can bring millions of people together from across the globe into the world of development work. The show is complemented with an on-stage interview with the brilliant Emily Staub, the Associate Director of The Carter Center, President Jimmy Carter's Foundation for waging peace and fighting disease.
Interested in bigger, bolder ideas? Sign up for our newsletter for more insights on how brands can make an impact on the world.
Share