Founded in 1984 as Memac by Eddie Moutran, and today part of the Ogilvy Worldwide network founded by David Ogilvy, Memac Ogilvy is proud to be the most local of international agencies with 11 offices across the MENA region. We offer Advertising, Consulting, Experience, Health, and PR.
Our Capabilities
Memac Ogilvy inspires brands and people to impact the world. We exist to create iconic, culture-changing, value-driven ideas for our clients.
Borderless Creativity is our lifeblood. We operate, innovate, and create at the intersection of our talented people, across advertising disciplines such as strategic thinking and distinctive idea creation, through a social-first approach — alongside our wider Memac Ogilvy family of Consulting, Experience, Health, and PR.
Never have there been more opportunities available to communicate incredible ideas, impact culture, and influence consumer behavior. Paid advertising is a consistent, regular and controllable way of getting a business and brand's core message in front of consumers in a way that no other medium can. Creativity is our greatest differentiator as we transcend the status quo and shift culture.
 
Today, Ogilvy is recognized as the world's leading creative agency. We are also one of the most effective networks globally.
Ogilvy Consulting is the global strategy and innovation arm of Ogilvy, the world's premier creative network. At Ogilvy Consulting, we believe in the power of brands, customer experience, and data and technology to transform businesses and drive growth.
We are the premier growth and innovation Consultancy for clients within the agency. In an era of great fragmentation, brands are the connective tissue for complex organizations and global economies. We believe that strong, customer-centric brands have the power to increase shareholder value and drive market share revenue and profits. As such, we tackle the tough client challenges that lie at the intersection of brand and business ambition.
Ogilvy Consulting offers three global practices: Growth & Innovation, Business Design, and Digital Transformation — all of which operate at the intersection of brand, growth, innovation & digital. These practices are supported by a host of specialty services ranging from future casting to behavioral science as well as Corporate Practice.
Experiences fuel business growth and drive impact. Emotional connections bring them to life. At Memac Ogilvy Experience, we infuse a brand's unique emotional connection into every experience. By working at the intersection of customers, data, technology, and brand, we create experiences that transform businesses. We do this through borderless creativity.
We focus on digging deep to understand your customers and/or employees' unmet wants and needs.

We harness the power of data and technology — either what you have today or what you need to build to ensure that you make the most of the platforms that are right for your business and your growth objectives.

We marry this with a rich understanding of your brand along with its role and purpose in the lives of your stakeholders to drive deeper relationships with your customers.

We wrap all this in a maniacal focus on the business, only developing experience-driven solutions that work exponentially to drive growth.
We offer Experience Strategy, Experience Interactions, Experience Communication, and Technology and Operations.
We are Memac Ogilvy Health & Wellness. A creative network focused on driving superior outcomes in the ever-changing healthcare environment — by providing bespoke solutions for 'whole brand building' in an increasingly complex and evolving marketplace. 
We inspire brands and people to impact the world by keeping our audiences' health and wellness needs at the center of every touchpoint. Our legacy of creativity, our global network, and our deep expertise allow us to apply diverse thinking to create solutions to nuanced client challenges. 
Memac Ogilvy Health & Wellness delivers insight, creativity, innovation, and engagement solutions for all healthcare stakeholders, patients, and consumers across the healthcare continuum — through Consulting, Medical Education, HCP Promotion, Patient/Consumer Engagement, and Market Access — while integrating the full range of Ogilvy's talent and capabilities from across PR, Experience, and Digital Transformation.
Memac Ogilvy Public Relations continues to be a trusted leader in the region's social, cultural, and economic transformation. By bringing together the very latest thinking in behavioral change, influence, and high-impact, conceptual creativity, we deliver communications that affect positive, lasting change for the most ambitious public and private sector organizations.
We offer a complete spectrum of integrated communications services and consultancy, with an eye on large-scale projects that continue to alter the face of an evolving region. Within this, we offer expertise in building and maintaining reputation, grassroots citizen engagement, high-level international and regional media relations, B2B and B2C influencer marketing, and much more, all underpinned by an intelligence unit that gives our clients a clear view of the people, sectors, stakeholders, and environments they need to connect with and influence.
careers
Who We Are
Ogilvy was founded in 1948 as one office. Today, we operate as a creative network in 132 locations across 83 countries. In the course of this growth, the world has become effectively unrecognizable from what it once was.
Ogilvy has been there every step of the way, shepherding the world's most successful brands through the uncertainty and helping them adapt and stay relevant for the long-term.
We have never lost sight of our purpose in the world: we exist to make brands matter.
We have succeeded because, despite the massive shifts that have occurred over the years, we have always operated in the way David Ogilvy envisioned. He created a corporate culture that deeply respected and cared about its people and its clients. We honor his legacy by operating with that same commitment.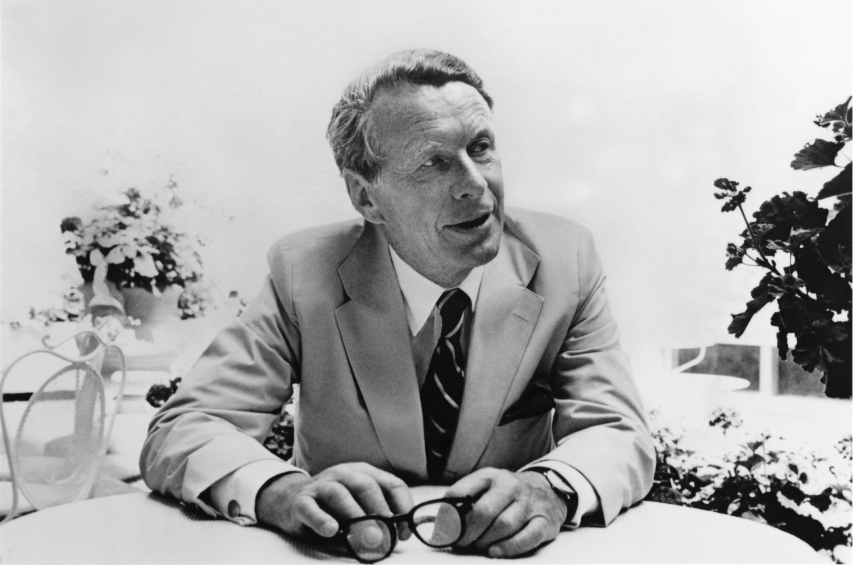 Get Involved
We have many affinity-based communities that represent a global group of individuals from a plethora of backgrounds, identities, and lived experiences collectively committed to shaping and evolving Ogilvy's culture so that it is more equitable and inclusive for everyone.
These communities are composed of employees at every level of the organization and enable all of their members to actively participate in supporting Ogilvy's Diversity, Equity, and Inclusion strategy and provide a safe environment for professional development, networking, and relationship building, especially with senior leader community members who are committed to serving as mentors and advocates for the broader group.
Some of our communities include RedLotus, Black Diaspora, and Pride. We are always open to creating more communities and doing more so that everyone feels seen, heard, appreciated, and valued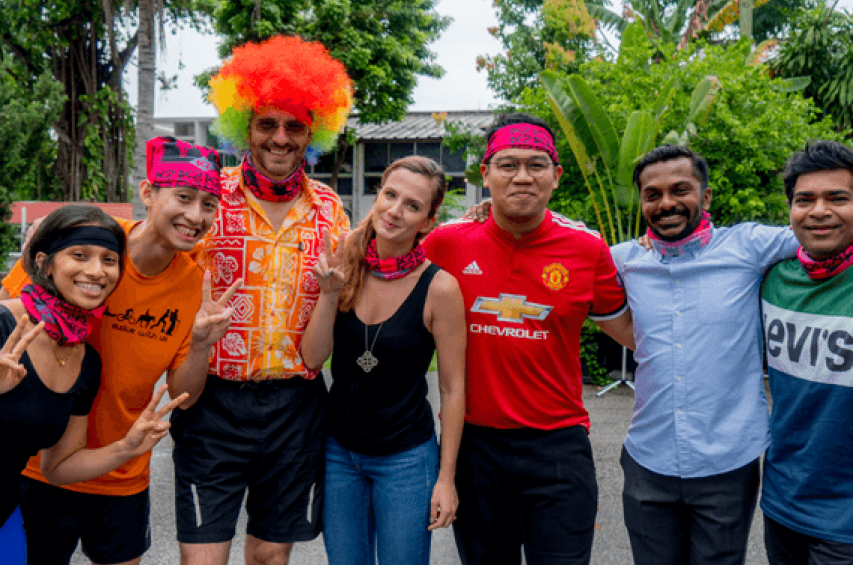 Talent, I believe,
is most likely
to be found among nonconformists,
rebels, and dissenters.
– David Ogilvy
Grow With Us
Ogilvy's mission is to inspire people and brands to make an impact. We believe the best way to do that is by fostering a community of inclusion made up of people from diverse backgrounds, where all contributions are valued, and where every employee has the chance to become their best creative and professional self.
Because our greatest asset is, has always been, and always will be our people, Ogilvy strives to be a people-first company. We are laser focused on providing best-in-class learning and development as well as career growth opportunities for all staff. We are deeply invested in and committed to developing our talent and fostering an environment of continuous growth.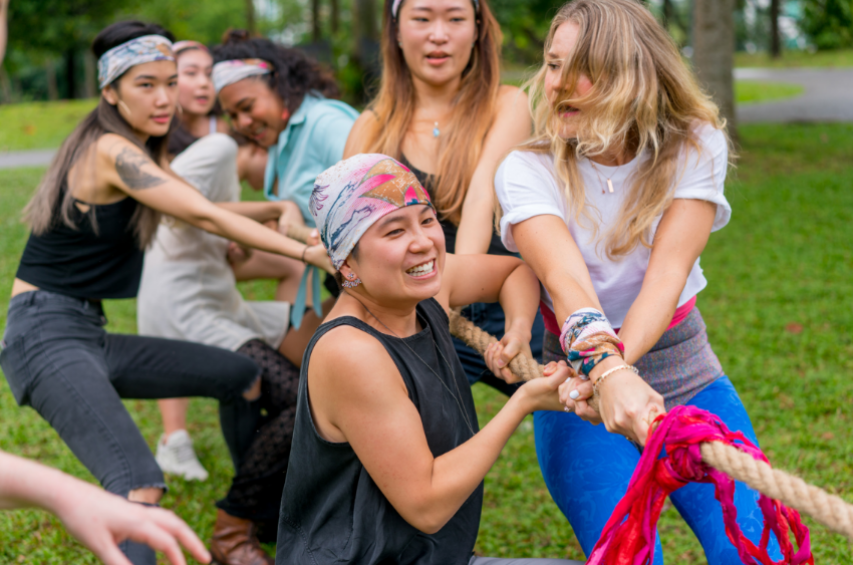 Careers Work With Us
As our founder David Ogilvy put it, we seek people who are bigger and smarter than ourselves. That's how we create a company of giants. We're always looking for modern marketing and brand experts with big hearts and enormous talent.
Explore opportunities to work with us.