Advice For Telecoms: Do What's Counter-Intuitive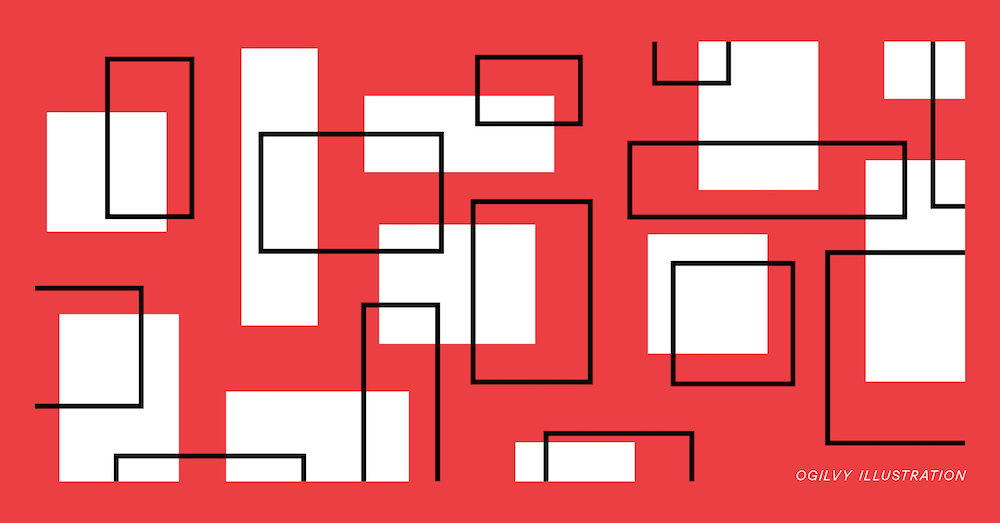 This piece was also published at Telecom Review.
2020 has seen us rely on being digitally connected more than any other time. But while our online time has accelerated, almost doubled since the onset of Covid-19, we've relied on our service provider more than ever, there still remains a lack of love for the sector.
Some of our familiar operators are stuck in a time warp — struggling to break their traditional approach. At the same time customers remain in the uncomfortable position of having different aspirations but with no one to support them.

Legacy thinking: the 12 month contract

Globally, telecoms operators quickly stepped up when the pandemic hit. As our connectivity needs took off, operators rapidly expanded capacity and deployed no touch digital service models. Apart from these business continuity efforts – fundamental strategies remained the same.

Throughout the MENA region, many telecoms operators continue to sell plans where customers are locked into a "contract" for 12 months or more. T-Mobile US removed contracts as a major component of their "Un-Carrier" strategy, and used this as a springboard for further disruption and growth.

The forced loyalty approach demonstrates where operators haven't moved forward and so use these controls to protect their revenues from the negative effects of irrelevant brand experience or poor service delivery.

The bigger challenge for the sector as a whole is that consumers have moved on in what they consider to be normal and the telecoms industry is not providing a credible alternative choice. I believe there's an opportunity to ignite growth in the sector by doing the opposite of what is still being done today.

2020 - a pivotal turning point. YOU can have more.

The success of OTT players in the last 10+ years turned the telecoms operators into pipes. The dream of value-added services growth disappeared when the social networks and other Internet players out-maneuvered them at every turn.

Companies like Netflix and DAZN have completely revolutionized the way consumers expect to engage. Seduced by limited time free trials, customers were delighted to sign up for recurring charging knowing that they weren't committed and could cancel at any time. But then, Netflix and DAZN turned their flood of free trial users into a loyal, profitable fans by using data science and algorithms to create personalized recommendation engines that ensured users were always engaged. Pricing was set at levels which traditional PayTV couldn't compete with because of the unique digital-only model and the flywheel turned faster and faster.

Giving stuff away for free and charging less than the maximum the market will bear is not the type of behavior we're used to from MENA operators, and maybe even global players. But it clearly works, as the huge customer bases and stock market valuations of the OTT companies demonstrate. Disney+ added 20 million customers worldwide in just March and April 2020.

Be an outward looking brand

2020 has also seen a rapid change in the types of brands, we as end users want to do business with. Before the start of the pandemic, 83% of millennials stated they'd only buy brands that aligned with their values (5WPR's 2020 Consumer Culture Report). The events of this year have made relevant brand purpose vital for much wider audiences as communities have pulled together.

Telecom brands have stuck traditionally to talking about themselves – as opposed to positively serving the world. This lack of brand relevance diminishes trust and advocacy further. The opportunity is to adopt an outward-looking position and refocus brand purpose to move in a direction that is genuinely benefiting the wider audience. 

Being bold enough to embrace counter-intuitive behaviors

During my time in the MENA region, I've met strong leadership, committed to taking risks to create sustainable businesses in fast-growing economies. Now is the time to recognize and embrace the structural shifts in consumer expectation and the technology possibility, to make the bold moves required to ignite growth.

Incumbent players need to make the biggest strategic and cultural changes to use a counter-intuitive approach.  Leadership teams need to focus on cultural change to build the right behaviors to enable the business to take a radical new course. Simple digital transformation is a single (albeit) major step along the road. However, major surgery is necessary to ensure relevant brand purpose, create flywheel propositions and put experience at the core of operations. The rapid turnaround of Nextel Brazil with these principles transformed the struggling loss maker into a worthy challenger that became the subject of a bidding war as larger competitors drove consolidation.

Challenger telecoms need to be the very antithesis of their incumbent competition. Executives in these businesses shouldn't be dreaming that they can achieve the same returns as their larger competitors. The brand, the infrastructure and customer inertia barriers are too high to scale in one leap.

The objective should be to target a mid-point in performance between the two, significantly enriching their own business, whilst daring its conservative competitor to cannibalize itself. By creating as much value for customers as possible and then adopting data science to build and deliver the relationship management strategy to keep and grow their base. Challengers need to be bolder, thinking and acting like MVNOs (Virgin Mobile is a great brand, with flexible propositions and quality yet light touch service) forcing their incumbent competitors into value segments they cannot afford to go after. Executing this strategy at scale would cause major disruption in the market.

Could 5G be a reset for the industry?

With 15 5G launches in 7 countries across MENA so far; governments, regulators and operators are serious about using telecoms infrastructure to drive economic growth across the region – Ericsson is talking up a potential $619 billion opportunity globally by 2026.

The opportunity with 5G is game changing, with the technology shift enabling much more than (smart)phones to be connected to the network. It's been well documented that self-driving cars, eHealth, workplace automation and beyond will be brought to life by 5G in the coming years. But this incredible breadth of potential cannot be realized by going it alone. A fundamental shift to an open partner model to create the services of the future, giving up 100% control of brand exposure and revenue to ensure an environment exists where new ideas can be rapidly prototyped and launched in the market.

The successful 5G telecoms players will place themselves at the center of an ecosystem and open their assets and capabilities to a diverse set of partners. Again this represents a major shift in thinking and requires a U-turn in approach for many operators. From a MENA perspective this is an opportunity with regional players starting to embrace this strategy. However, the deep capital investment in 5G rollout has the power to change traditional thinking and we're encouraged to see this as an inflection point for the industry.
Interested in bigger, bolder ideas? Sign up for our newsletter for more insights on how brands can make an impact on the world.
Share