Conversations That Matter—The Quarantini: Beverage Brands Finding New Meaning During Covid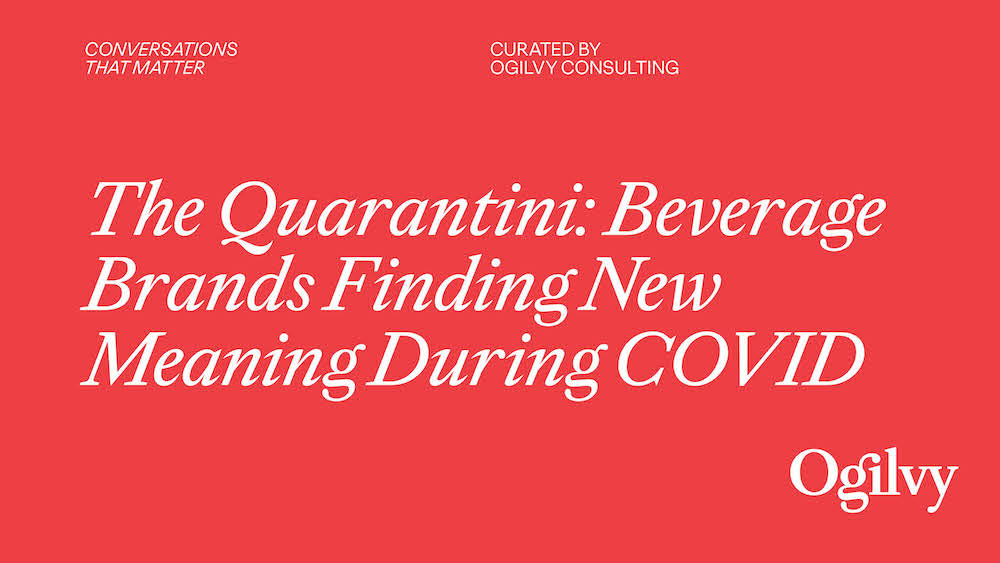 One year into the pandemic, our social lives have experienced a significant shift. Most friendly gatherings are happening online, get-togethers at home have become much more low-key, and, all the while, socializing in restaurants and bars has been reduced in frequency and group size. As a result, the role of alcohol in the daily (and nightly!) lives of today's consumers is shifting dramatically, from both business and brand perspectives. 
As we stay more at home and search for new ways to express who we are and what we like (in person and online), an opportunity has arisen for our favorite alcohol and spirits brands to take on new meaning, capital, and social currency. 
In Conversations That Matter – Beverage Brands Finding New Meaning During Covid, Ogilvy's Kirk Luo, Spencer Schrage and Marina Biglione explore how shifting values & priorities are impacting behaviors and habits, creating new opportunities for alcohol brands. 
Watch the full session above, and click here for the full deck.
The session covers:
Our social lives reimagined, with an emphasis on how we interact with people from home

The notion of sprits companies as the new badge brands

How the pandemic created new drinking occasions and popularized existing ones

Opportunities for brands to offer 

exceptional brand experiences in 2021
Share